Regular price
Sale price
€49,95
Unit price
per
Sale
Sold out
LEGACY - SPIRE Hardstyle Soundbank By MYST

After receiving so many emails and dm's about a SPIRE soundbank, we're proud to announce the SPIRE Hardstyle soundbank by MYST!

SOUNDBANK
This is the BIGGEST soundbank MYST has ever released. Containing 120+ presets!

BONUS 1
The original MIDI files (Melody, Chords, Pads, Basslines) of 13 MYST tracks! Including: From The Ashes, Find My Way, Fire And Ice, Never Look Back, The Wickedest One and many more.
BONUS 2
Take a deep dive in the project file of the video demo of MYST's most famous track Fire And Ice (video track) using SPIRE!

This pack contains:
127 MIND BLOWING Hardstyle SPIRE Presets by MYST
- 39 Leads
- 26 Screeches
- 41 Synths (Plucks, Pads, and more.)
- 11 Kick tools
- 10 FX

MIDI pack of 13 MYST tracks
- Melodies
- Pads
- Basslines
- Chords

FLP FILE (FL STUDIO) OF THE DEMO
- Last but not least: the FLP of the Fire And Ice remake (video track). Made with FL Studio, SPIRE, Stockplugins and OTT only!

''The best sounding synth out there is definitely SPIRE. To me it sounds identical to the legendary Virus TI (hardware synth). It's incredibly easy to make amazing leads, screeches and much more, that just sound thick and full, very fast!''
"This is my legacy, it's time to create yours."

-MYST

More info on SPIRE: https://www.reveal-sound.com/
*These presets work for SPIRE v1.1.8 and up!
*You can use a trial version to open the FLP. But a trial is trial of course ;)
Note:
1. Fill in your email when ordering! 
2. Make sure to check your spam folder when you have no mail in you inbox.
3. Contact us when the download does now work.

View full details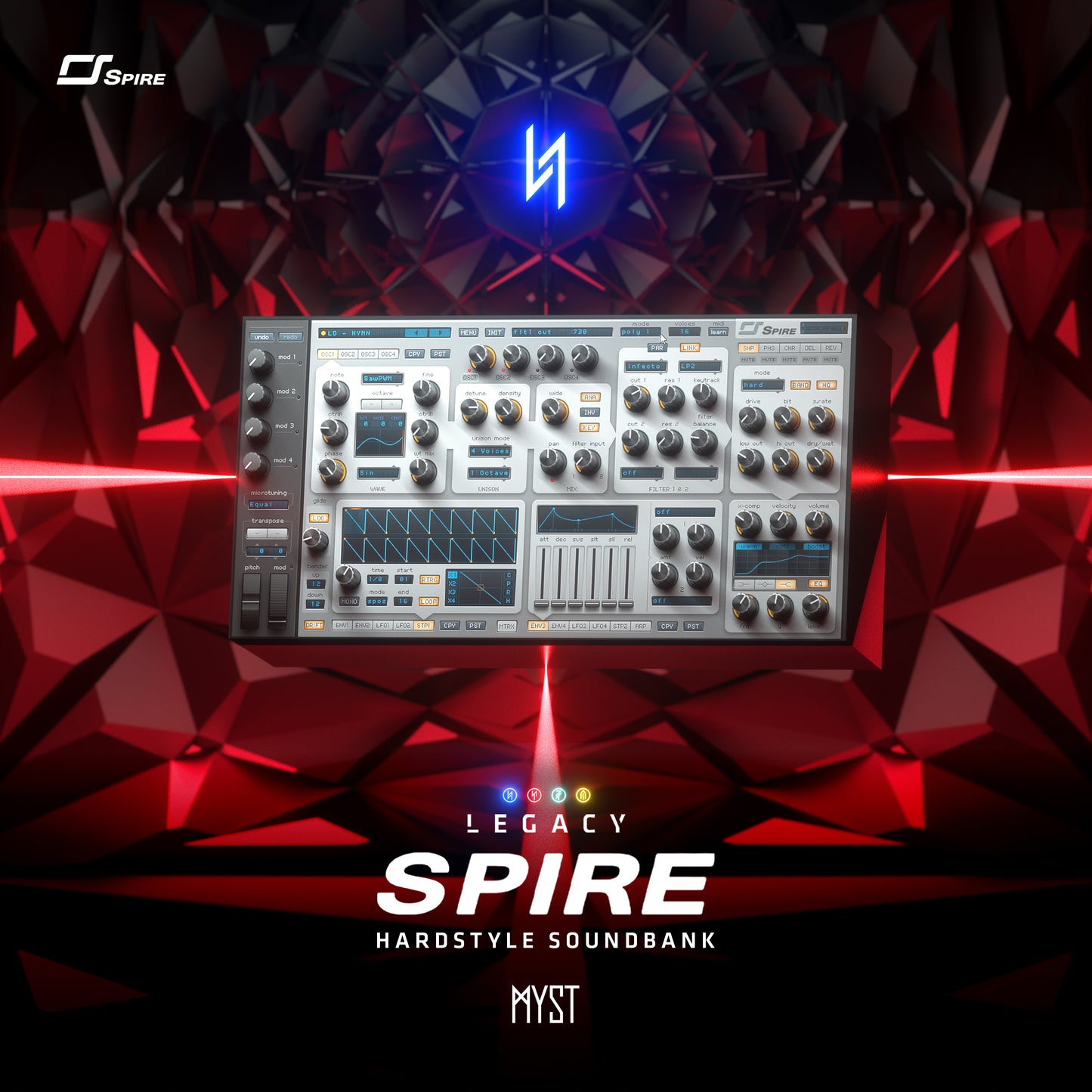 ''Welcome to my style development BLUEPRINT.''
What you do need is a recognizable style that grabs attention and draws people into your world. 
Signature STYLE - Masterclass by MYST
The fascinating part is that I still use these techniques to this day to reach even higher personal goals.
Highlights of the masterclass include:
> The ultimate style development guide (Music, visuals and storytelling)
> The stylistic approach to my albums (Prophecy, Alchemy, Trinity)
> Sound design (my approach)
> The stylistic approach to my music videos
> Developing signature sounds
> The stylistic approach to my artwork
> Story building
> What inspired me?
> The favorite hardstyle making process by MYST
> Essential branding techniques
AND MORE.